THE 2012 PRIMARY WAS HELD ON MARCH 20, 2012
HERE IS A GREAT PHOTO FROM THAT DAY
CAN YOU IDENTIFY THE PEOPLE IN THIS PHOTO?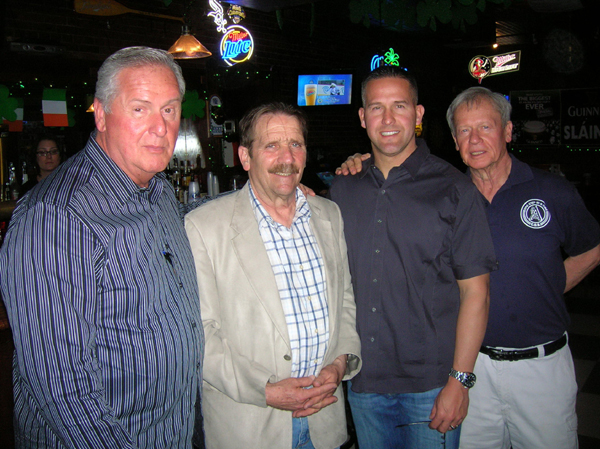 This is the March 20, 2012 Victory Photo, with the photo ID contest.
If you answer all three questions, you will win a Dan Schmitt for Congress T-shirt.
Question #1: Pick out the three members of one family?
Question #2: Pick out the three graduates of St. George High School?
Question #3: Pick out the two winning Republican candidates?
Send your answers to: teamdan45@gmail.com
include your name, address and Zip. (you can include your telephone number)
SOME OF THE RESULTS FROM THIS PRIMARY ARE QUITE INTERESTING
Vote totals, Primary election, March 2012
DuPage County cities and villages
Dan Schmitt R 7589
Mike Quigley D 1492
Cook County cities and villages
Dan Schmitt 85 of 85 reporting 4316
Mike Quigley 85 of 85 4289
CHICAGO WARDS
Schmitt Quigley
1st 385 1443
26th 35 93
27th 101 398
30th 41 125
32nd 1253 2726
33rd 72 396
36th 894 3031
38th 888 2580
39th 818 2387
40th 394 1294
41st 1397 2176
42nd 255 500
43rd 1499 2941
44th 1148 2836
45th 1497 4410
46th 297 961
47th 1044 3894
50th 40 61