This T-Shirt was judged the best T-Shirt of the 2012 Campaign Season by members of the DuPage Tea Party. It is now available from the Dan Schmitt for Congress Campaign for a $25.00 Donation. Sweatshirts are also available for a $50.00 Donation or $60.00 Donation for a Hoodie. Order forms to donate with Debit or Credit cards will be up in a day or two. If you can't wait, You can mail a Check or Money Order with $5.00 for shipping to:
Dan Schmitt for Congress, P.O. Box 30066, Chicago, IL 60630-0066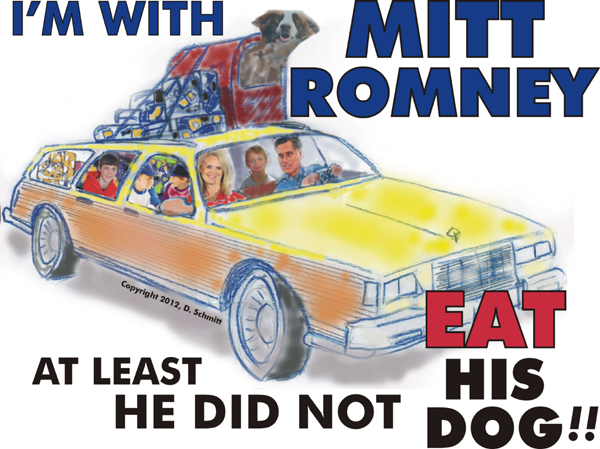 DON'T EAT THE DOG
TWO DESIGNS ARE AVAILABLE NOW!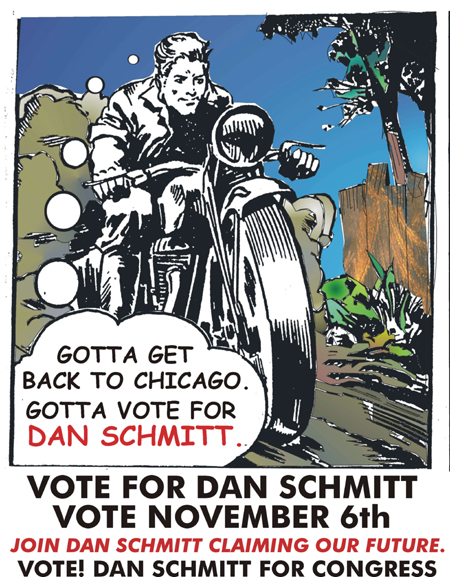 MOTORCYCLE MAN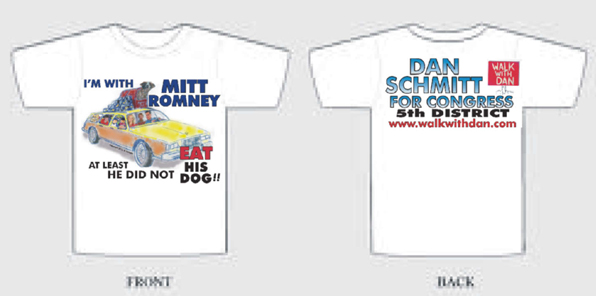 "Don't Eat THAT DOG"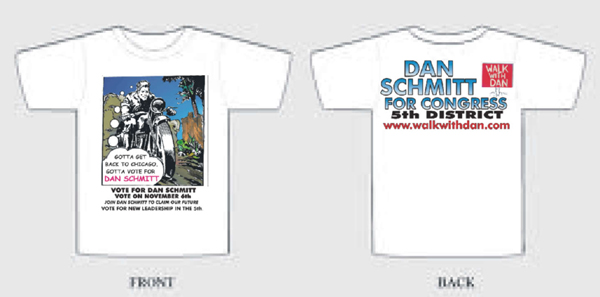 MOTORCYCLE MAN
Colors of shirts will be white, yellow and light Blue
ORDER FORMS WILL BE POSTED IN A DAY OR TWO.
ORDERING ONLINE WILL BE UP IN A DAY OR TWO